The Husband Games: 5SOS Edition
In the highly anticipated (well it took two years to get around to…) Sequel to the awkwardly humours novel, The Husband Games (A One Direction Fanfiction) The games are back in their seventy-sixth year. With a new band to compete for, Five Seconds Of Summer. District R citizen, Jayson Beres is worried she's never going to find a 'Real Man' and will remain stuck with her friend Dale. So when the chance arises for her to compete in the seventy-sixth Husband Games, will she throw her friends and family to the side to snatch the chance? And with 47 other interesting tributes in the mix, it's sure to be one of the craziest Husband Games yet!
Powered by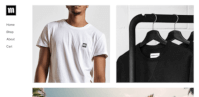 Create your own unique website with customizable templates.